Doing Good Tastes Delicious
Copalli Rum is a fresh take on a craft spirit and unlike any rum you have ever tasted. It is the product of our social and environmental mission. Our purpose is to preserve the rainforest by providing the people of Southern Belize with rewarding work and a way for them to support their families without relying on the logging industry. An industry that was destroying the region's rainforest and disrupting the biodiversity of the fragile ecosystem.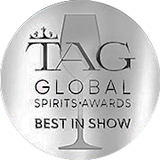 And others have taken note. In four short years, Copalli Rum has received rave reviews from publications such as Forbes, Food & Wine and Thrillist, and numerous awards such as NYISC Double Gold (2023) for Copalli Barrel Rested Rum, SIP Best in Class Platinum (2023) for Copalli Cacao Rum, and SIP Platinum (2023) for Copalli Premium White Rum.
Our Mission
An Enriching and Sustainable Ecosystem
Render deforestation for cultivation unnecessary by providing a lasting economic outlet for the people and community of Punta Gorda. An economic avenue honoring the people, the land and the unique biodiversity of this region of Southern Belize.
Our ecosystem consists of three core businesses that work in concert with each other: Copal Tree Farm, which grows and harvests the sugar cane, Copal Tree Distillery, our zero waste distillery that crafts Copalli Rum, and Copal Tree Lodge, an eco-tourism lodge that promotes the spectacular region we call home and the efforts being made to preserve and conserve this rainforest environment, its habitat and the marine ecosystem that relies on a healthy rainforest. Not one inch of the rainforest was cut or destroyed to build these three facilities.
X
A Fishing Trip Gone Awry Began a Quest for a Lasting Solution

An avid fly fishermen, the brand's founder traveled to the little known country of Belize with the intent of fishing. Belize is a small, beautiful country nestled between Mexico and Guatemala, and bordered to the east by the Caribbean Sea.

60% of Belize is dense sub-tropical rainforest, with exotic wildlife and one of the world's richest ecosystems. 45+ globally threatened species, including the jaguar, harpy eagle and the Tapir rely on this habitat for survival, as do at least 18 other species unique to the Belizean rainforest.
During his travels the brand's founder saw the devastating impact that rainforest logging and unsustainable fishing were inflicting on the region's aquatic ecosystem. The result – very few fish. Further investigation revealed the core problem. Logging was one of the very few jobs available where the local people could make close to a living wage. They were left with no choice but to log and fish in an unsustainable manner, which also threatened the rich biodiversity's habitat.

Working Together for Lasting Social and Environmental Harmony.
The Copalli Rum founder developed an alternative sustainable business model designed to promote a healthy rainforest, community, people, river, ocean and the rich biodiversity they support.
It took 14 years to build this sustainable model, and its 3 core businesses; the Copal Tree Distillery, which crafts Copalli Rum, a supporting farming operation, the Copal Tree Farm, which grows and harvests the brand's organic heirloom sugar cane, and an eco-tourism hospitality endeavor, the Copal Tree Lodge. This network provides the infrastructure to support the Copalli Rum mission and has grown to become the largest non-governmental employer in Southern Belize, paying employees a competitive salary. Importantly, the Copalli ecosystem directly contributes to the well-being of its workers and their families while allowing the unique environment and biodiversity of the region to thrive.
Our Rum
A Far Cry From Rum As You Know It
Copalli Rum is crafted from only three ingredients. The heart of the rum is fresh-pressed sugar cane juice, extracted on site, from organic heirloom sugar cane sustainably grown on the Copal Tree Farm, adjacent to the Copal Tree Distillery. The second ingredient is rainwater, courtesy of our semi-tropical climate. The rainwater is carefully collected without disrupting the habitat. The third and last ingredient is non-GMO yeast. This is used to initiate the fermentation of the combined rainwater and sugar cane juice at the start of distillation.
The Copal Tree Distillery was designed to have zero impact. Every detail of the crafting and production of Copalli Rum is controlled to ensure the distillery's impact on the environment and the biodiversity is minimized. The result is a clean, fresh, delicious spirit that can be enjoyed neat, on the rocks, or in your favorite cocktail.
The approach to crafting Copalli Rum is distinctly different from how the spirit is typically made. The larger rum brands, and the majority of rums produced today, are distilled using molasses (a by-product of commercial sugar production), not fresh sugar cane. Additionally, molasses based rums tend to have various sugars added to the finished product. As a result, these rums are more often than not overly sweet. Traditional rums bear no resemblance to Copalli Rum. When you taste Copalli Rum, the spirit of the rainforest shines through.
X
Not Your Normal Sugar Cane

When the Copalli team searched for the perfect sugar cane they discovered two heirloom varieties of Noble Cane that were introduced to Belize in 1848, and were self-propagating on land neighboring the distillery: black Noble Cane and red Noble Cane. These specific heirloom varieties of Noble Cane were chosen rather than a more resilient, efficient commercial variety for one simple reason: taste.
Organic, non-GMO, local heirloom sugar cane is grown and harvested at Copal Tree Farm. These heirloom varieties are prized for their mouthwatering, flavorful juice. At Copal Tree Distillery, the sugar cane juice is pressed within hours of harvesting the cane, then fermented and distilled to craft a uniquely delicious rum.
Taste The Spirit of the Rainforest

Our White Rum is distilled using both pot and column stills built to our specifications. This creates a smooth white rum offering a deliciously satisfying taste in favorite cocktails, such as a daiquiri, to simple drinks like Copalli and soda with a twist of lime.
Our Barrel Rested Rum has a more robust, richer, and sweeter profile that tastes delicious neat, or can be used as a flavorful base for your favorite rum cocktail. Our Barrel Rested Rum is crafted using our three simple ingredients, distilled within our bespoke pot still before resting in American Oak bourbon barrels. This imparts flavors that characterize this full-bodied rum.
Our Cacao Rum is crafted using the same simple three natural ingredients in our white rum, then flavored with roasted, 100% organic cacao nibs grown on the neighboring Copal Tree Farm. The cacao nibs infuse a rich chocolate flavor and aroma into the rum, which is then redistilled to create a smooth-finished, indulgent spirit that is perfect straight, on the rocks, or bringing a new twist to your favorite rum cocktail recipes.
The rainforest of Southern Belize gives us what we need for our rum. In return, we do everything in our power to protect and secure a sustainable, healthy future for the rainforest, the people and the community of Punta Gorda.
Try Our Delicious Cocktails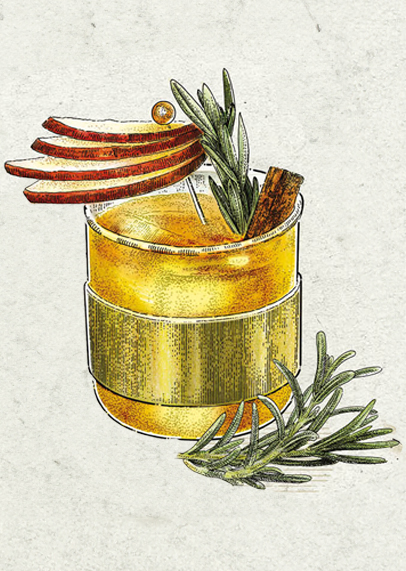 Apple Toddy
Make This!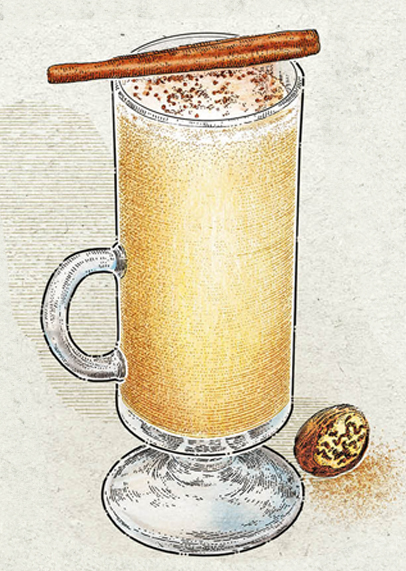 Hot Buttered Rum
Make This!
Polar Popo
Make This!
The Spirit of the Rainforest