Doing Good Tastes Delicious
Copalli Rum is a fresh take on a craft spirit and unlike any rum you have ever tasted. It is the product of our social and environmental mission.
Enjoy $10 flat rate shipping with 3 bottles or save $5 if you get 2.
Redeem Offer Now
Valid only through 3/15/23
Copalli Rum is a Fresh Take on Rum.
And That's a Good Thing.
Copalli Rum is crafted from only three ingredients: fresh-pressed sugar cane juice, from organic heirloom sugar cane sustainably grown at the Copal Tree Farm, rainwater courtesy of our semi-tropical climate, and yeast. No molasses. No added sugar. A clean, fresh rum that captures the spirit of the rainforest.
White Rum
Barrel Rested
Cacao Rum
Recent Awards and Media Mentions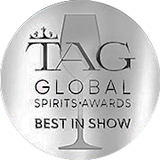 Here's how you can use your Copalli Rum at home
Copalli Mojito
To upgrade this classic cocktail, combine fresh mint, white rum, simple syrup, lime juice, and refreshing soda water. Adjust the amounts to your taste and enjoy the crispness of Copalli's White Rum.
Make This!
Copalli Rainforest Daiquiri
Feel the spirit of the forest with this cocktail recipe. Distilled from organic sugar cane and rainwater from the rainforest, it lives up to its name.
Make This!
Old Fashioned
The old-fashioned is one of the most classic drinks in the traditional whiskey based cocktail library. To upgrade this gem, we suggest using our Copalli Barrel Rested Rum. Give it a try!
Make This!